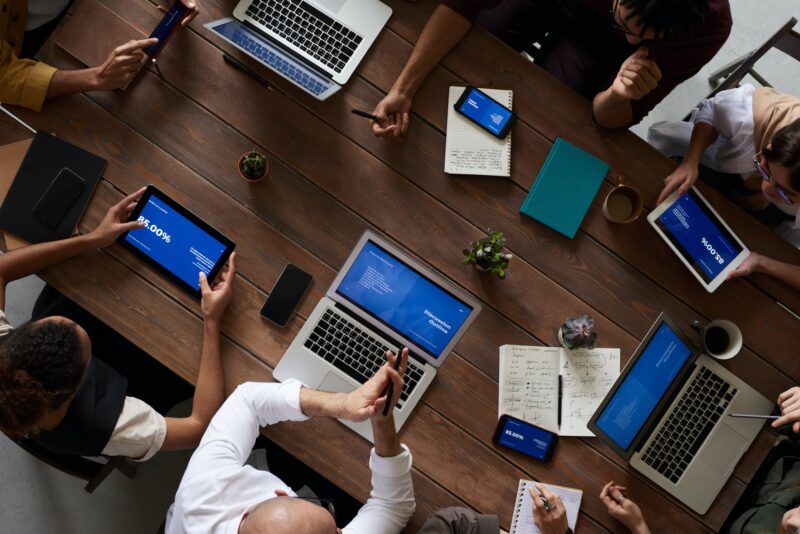 5 Reasons To Hire A Software Development Agency to Supplement Your In-House Team
Working with a software development agency to supplement your in-house team can provide many benefits to your development workflow. Outside agencies can provide a specific set of skills that your team may be missing. They can also provide a fresh set of eyes on the code, helping drive feedback and illuminating bugs that you never knew you had. Additionally, external teams can integrate in a collaborative fashion to find fresh ideas and solutions to development problems within your project.
Focused Expertise
Integrating with an external team can help supplement your in-house team in a variety of ways. If you have a backlog of development work that needs to be finished and nobody on your team has the skills or time to complete it, it may be time to consider bringing on an external team. For example, Flint Hills Group was brought on to provide front-end assistance for a team that is primarily focused on back-end development. Our client needed experts who could take some work off their plate and get the job done quickly. We were able to identify issues we noticed in the back-end code and work collaboratively together to find solutions. If your company is experiencing the same trouble with lack of time or expertise, it may be time to consider bringing on an outside agency to help.

Build Quickly
When you work with experts, you can build your solution quickly. Your developers do not need to spend the time learning new technology. If done right, the external team you hire can provide the capability to move fast and work with you to adapt to the momentum of your project. Software development agencies are used to running many projects concurrently. This is good news for your business because it means that they have an established set of processes that drive successful completion of deliverables.
A Fresh Perspective
When you're working with an external team, your code is able to be analyzed by a fresh set of eyes. Sometimes teams become blind to errors in their code. They may be dependent on older technologies and are unaware of recent technology improvements. With a new team comes a new perspective that often generates feedback. Feedback is crucial to improving processes and driving productive changes. This continual feedback loop is an indicator of good communication between teams. Good communication is essential for conflict resolution and aligning your organization's goals with performance metrics.
Collaborative Development
Internal and external teams that work together have the opportunity to collaborate and learn from each other. Both teams can share ideas that can be applied to enhance productivity. Your company is not obligated to use the external team's tools and you may have the external team integrate to using your internal process in terms of code reviews, version control, project management standards, and more. Both teams can share processes and feedback. External agencies tend to work on multiple projects at a time which can bring valuable insights from one project to another. The opportunity to collaborate between teams is always a valuable learning experience for all parties.

Building Relationships
Arguably one of the most important aspects to using a software development agency is the opportunity to build new professional relationships. Especially if the project turns out to be highly successful, both teams can work with each other on future projects. When a new solution is needing to be built it's easy to work with a team that has already proven themselves to be successful. The team gets up to speed quicker and the trust level is high which allows them to finish quicker despite normal problems encountered with building software solutions. Overall, building relationships can set both entities up for long-term success.
Let Us Help
We specialize in building custom solutions crafted around the needs of your business. We also augment existing software teams developing critical legacy systems to help companies scale their business. We employ a team of experts with modernized tools and efficient processes Our company is fully distributed and operates entirely remote. If needed, we can also visit your business in person. Our hand-picked, US-based software developers can give your business what it needs to thrive in a dynamic technology climate. Our team has a diverse skills set that can help make your custom software dreams a reality. Browse what Flint Hills Group can provide for your business.
When you choose Flint Hills Group, you choose a dedicated team of experienced US individuals whose focus is delivering a high quality and reliable product. We utilize the latest development trends so that your software is up to date and future ready.
We can provide you with outsourced developers or an entire software team with a project manager. Be sure to read our reviews on Clutch, an independent platform for rating agencies. You can then review our process, and request an estimate for your project.
Chris Gonzalez
Development Enthusiast
Chris is currently a Computer Science student at Western Governors University. He enjoys all aspects of software engineering and web development.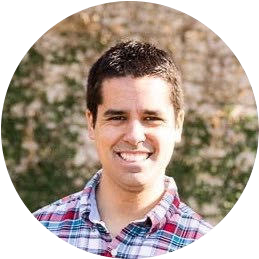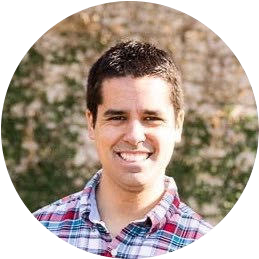 Chris Gonzalez
Development Enthusiast
Chris is a currently a Computer Science student at Western Governors University. He enjoys all aspects of software engineering and web development.