ARCHITECTURE ASSESSMENT
Futureproof Your Architecture.
Don't let your software be the downfall of your company.
Why Assess Your Architecture?
Architecture mirrors the structure of an organization.
The limitations of your legacy software become the limitations of your business.
If you want to break out, develop new markets and new opportunities, you need to break out of the limitations of your legacy software.
Of course, that can be easier said than done. Once you're comfortable with your current software, it can be hard to see what you might do differently. Some ways your architecture can be improved are:
Lower the high operating cost of your legacy software and hardware support by moving to the cloud.
If your business is growing, the capacity of your legacy system either is a problem now, or it's going to be a problem. Software needs to be scalable so it can grow with your business.
The risk of a major data breach is much greater than it once was. Legacy software was not built with the latest security restrictions and requirements.
More than half of all people use mobile devices exclusively as their platform for the internet, is your legacy software accessible on mobile?
Our Software Expertise
From custom mobile apps to machine learning and AI – our 100% US-based software developers have 20-30 years of individual expertise. Together, we can create the solutions you need to futureproof your business and help you thrive and survive in a rapidly changing tech-driven world.
"This is a brilliant group. They can build virtually any software needed. No language barriers. Explain it one time, and they keep you updated throughout the whole project."

— Blake Baysinger, Business Broker at Transworld Advisors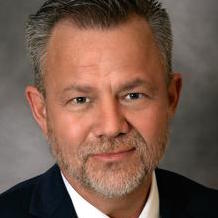 "This is a brilliant group. They can build virtually any software needed. No language barriers. Explain it one time, and they keep you updated throughout the whole project."
— Blake Baysinger, Business Broker at Transworld Advisors