When Legacy Software Goes Wrong: A True Story
The turn to a new decade shed light on a unique problem for specialists in the logistics realm. Legacy software systems built before the rise of cloud computing suddenly malfunctioned, causing a shift back to a more archaic era. One story in particular caught the eye of many commercial truck drivers who suddenly became bound by their paper logs. Their electronic driver logging system suddenly failed when the new decade began.
The Threat
Legacy systems pose a significant threat to business. Technology that was once popular fifteen years ago is now outdated. Think of all of the advancements in technology that have been seen through the last ten to fifteen years. Suddenly the DSL internet connection that was the fastest we had ever seen is now slow as a snail. At the turn of the new year, eLog systems for CDL truck drivers suffered a serious outage. These electronic logging device or ELD systems were thrown into an outage due to the server clocks and GPS clocks misaligning with one another caused the servers to reboot constantly. The outage left many CDL truck drivers resorting to paper logs. One company saw the risks with these legacy systems at least a year beforehand and proactively avoided the issue completely.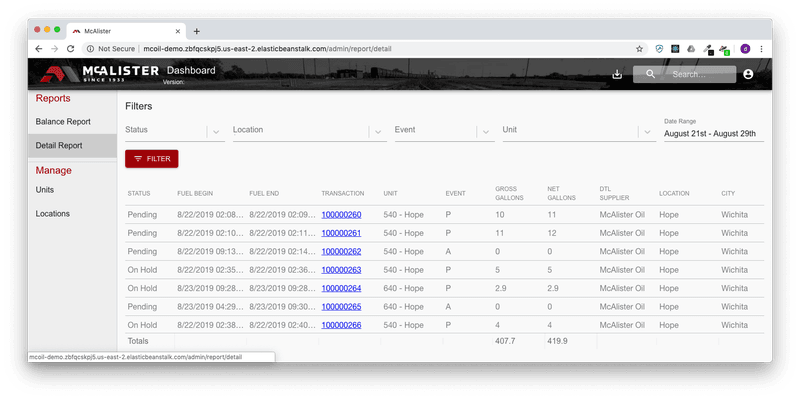 Avoiding The Outage
McAlister Oil had the foresight to recognize the risk of aging technology. They understood how this risk could wreak havoc on their legacy system and their business. Anticipating the end of life for your software is a wise business approach to staying ahead of the game with regards to your technology. McAlister Oil identified this threat and took action. Before their software upgrade, they were relying on a legacy solution running on Windows CE and the 3G network. Scott Shank, Owner of McAlister Oil, sought out Flint Hills Group to provide a solution.
The Risks Of Legacy Software
Remaining on a legacy system will only increase costs over time. Imagine acquiring a classic car that needs serious repairs. Parts become harder to find because they are not manufactured any longer. Specialty mechanics can become hard to find as well. The same concept applies to maintaining and relying upon legacy software. As your software matures with age, finding developers that are skilled in maintaining it become harder to find and more expensive. Worse than that, if your software fails, finding a quick fix can be very difficult. All too often systems are built by one developer who is the only person that knows how to maintain the code base. What happens if that person is no longer capable of performing maintenance? Flint Hills Group provided an ideal solution for McAlister Oil, named Silverback, that allowed his company to reap the benefits of future-first technology. His company avoided the massive ELD system outage at the turn of the new year and they kept operating while others were caught being complacent.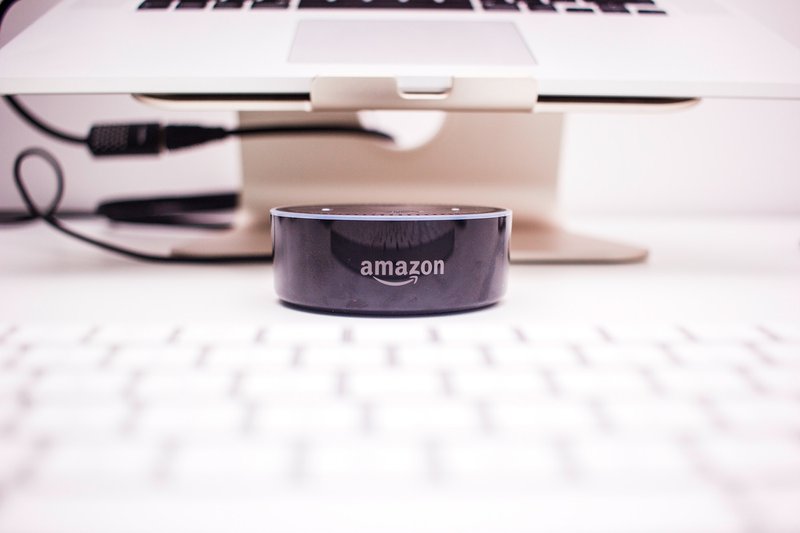 Use The Cloud
We can't stress enough the importance of future-proofing your technological business needs and moving to the cloud. Cloud computing using Microsoft Azure, Amazon Web Services, or the Google Cloud Platform can open up numerous possibilities, letting you run the technology side of your business the way you want it to run. Cloud hosted solutions have the ability to have changes deployed on demand. The cloud provides us with the ability to scale easily, operate securely, change as the technology changes, and customize our software to be exactly what we want it to be. All of this is possible without having to own and maintain your own servers or data center. For Scott Shank and McAlister Oil, it was the perfect solution to keep his business running at full steam.
Upgrade To Modern Technology
Upgrading your software to evolve with the future is probably the best decision you can make in order to prepare your business for continued success. There are so many new technologies, many at low or no cost, available to you. The most convincing aspect of moving to a modern technology stack is the ability to operate quickly. Outages are rare, and when they do happen, a highly skilled team is on the other side ready to get you up and running quickly. Modern software technology is fast and well supported. Solutions to problems are easy to solve due to a large community of support.
Let Us Help
We specialize in building custom solutions crafted around the needs of your business. Our hand-picked, US-based software developers are just a quick phone call away. Browse what Flint Hills Group can provide for your business. We are fully qualified to migrate and upgrade your legacy system with our highly skilled team of developers.
When you choose Flint Hills Group, you choose a dedicated team of experienced US individuals whose focus is delivering a high quality and reliable product. We are committed to using modern methods and technology so that your business can thrive.
We can provide you with outsourced developers or an entire software team with a project manager. Be sure to read our reviews on Clutch, an independent platform for rating agencies. You can then review our process, and request an estimate for your project.
Chris Gonzalez
Development Enthusiast
Chris is currently a Computer Science student at Western Governors University. He enjoys all aspects of software engineering and web development.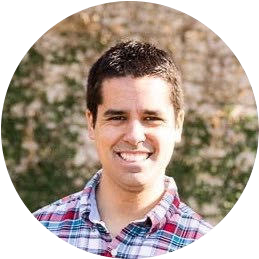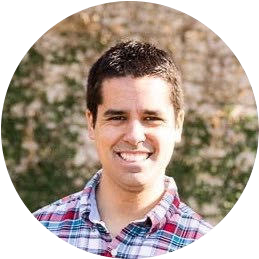 Chris Gonzalez
Development Enthusiast
Chris is a currently a Computer Science student at Western Governors University. He enjoys all aspects of software engineering and web development.