5 Undeniable Reasons To Go Cloud-Native
Pursuing a cloud-native architecture opens your company up to new opportunities, new tools, and next-generation technologies. What is cloud-native? Essentially it means leveraging services provided by cloud platforms versus maintaining all of your services on-premises. A well-architected cloud-native platform can provide great opportunities for your business in terms of reliability, costs, and developer experience.
Cloud-Native Is Familiar Territory
The components that make up the cloud-native infrastructure are the traditional fabrics that have always been used — servers, disks, and networks. Cloud-native development is a development approach that exploits the scaling advantages of building applications that leverage cloud providers. The cloud-native concept is one that highlights the "how" about application creation and not "where." The cloud-native approach has tools to offer to any set of requirements, both functional and non-functional.
Decreased Time To Market
The cloud-native model preaches efficiency, flexibility and scalability. With automation being at the forefront of many platforms, building and deploying new features can be achieved at the click of a button. As your user base increases, you can scale your resources up quickly. By thinking cloud-native, your company can ship new features to users within a matter of hours so your customers can take advantage of the latest offerings of your business.

Improve Reliability And Infrastructure
Cloud providers like Google Cloud Platform, Amazon Web Services, and Microsoft Azure offer us a unique set of tools to leverage when engineering an application. Each provider boasts a unique set of advantages. Most allow you to develop a broad infrastructure and maintain continuous integration and development processes to increase reliability. Depending on the service you leverage, automatic scaling (up or down) and monitoring come standard.
Designing With Scale In Mind
Cloud-native practices allow you to scale your application up or down based on user load. The importance of this ideology should not be overlooked. By increasing the scale on-demand, your application maintains its reliability, which ensures that customers can always use your service. Leveraging a provider that enables auto-scaling out of the box guarantees that you will be able to handle the increased load, as well as release resources and save costs if the user load falls. In addition, the pain of replacing aging servers and migrating systems disappears with a cloud approach. That task falls on the cloud provider.

Cloud-Native Managed Services
Many cloud providers offer a rich set of managed resources, should your company choose to use them. Managed services can save huge time and operational overhead. These include security services as well which have become more crucial than ever. If your business does not have the developer skillset to maintain your application infrastructure, then managed services could be advantageous to you. When deciding to leverage managed services you will need to evaluate if the particular service fits into your business goals, the cost of managing the service yourself, and the effort involved to migrate off of the service if needed.
Let Us Help
We specialize in building custom solutions crafted around the needs of your business. We employ a team of experts with modernized tools and efficient processes such as those evangelized by cloud providers. Flint Hills Group is fully distributed and operates entirely remotely. Our hand-picked, US-based software developers can give your business what it needs to thrive in a dynamic technology climate. The FHG team has a diverse skillset that can make your custom software dreams a reality. Browse what Flint Hills Group can provide for your business.
When you choose Flint Hills Group, you choose a dedicated team of experienced US individuals whose focus is delivering a high quality and reliable product. We leverage cloud-native tools to help us get the job done.
We can provide you with outsourced developers or an entire software team with a project manager. Be sure to read our reviews on Clutch, an independent platform for rating agencies. You can then review our process, and request an estimate for your project.
Chris Gonzalez
Development Enthusiast
Chris is currently a Computer Science student at Western Governors University. He enjoys all aspects of software engineering and web development.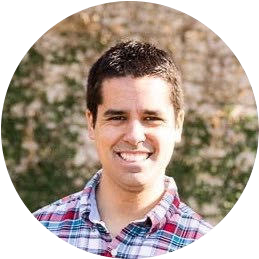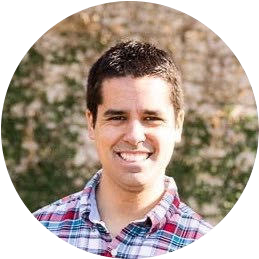 Chris Gonzalez
Development Enthusiast
Chris is a currently a Computer Science student at Western Governors University. He enjoys all aspects of software engineering and web development.