5 Universal Business Challenges You Need to Overcome for Sustainable Growth
Your business is not immune to growing pains, and they can quickly become barriers to sustainable growth if you're not prepared for them. As a business owner, your company will be in a much stronger position for continued success when you proactively identify and address any potential scalability roadblocks. But where do you start, and how do you identify these issues?
In this article, we will discuss the five common business challenges that can stunt your business growth and ways you can meet them head-on.
How do you identify potential business challenges?
Sometimes, bottlenecks or barriers to scaling your business are not readily apparent. It's easy to pinpoint issues such as a broken website or application. But some problems go deeper than a 404 error and might not be single issues but multiple issues pointing to systemic problems.
For example, if you sell products online, you need to examine your business processes in detail – from your website to product sourcing to delivery. Look for potential issues preventing you from scaling up, such as inadequate inventory management systems or a lack of experienced staff. In your search for any single issue you might have already identified as a pain point, you might uncover additional issues causing backups.
Once you identify any issues in your pipeline, you can begin to take steps to mitigate these by investing in solutions to fix the barrier to growth. These solutions can range from custom software solutions to automating manual processes or hiring more trained professionals.
While not all bottlenecks will be the same in each business, here are some common roadblocks that many companies face and some steps on how to overcome them:
Leadership barriers
Software capabilities
Marketing initiatives
Communication gaps
Flagging finances

Leadership Barriers
Don't let your leadership team hold you back. As your business scales and grows, so must your leadership team. Strong business leadership is vital for business growth, yet many business owners struggle to know when to delegate and who to trust. When it comes to delegating and trusting others, make sure you have the right people in place.
Identify those with relevant skill sets, responsible attitudes, and commitment to your business. Make sure your leadership team is prepared to stretch and grow as you scale. Your leadership must be comfortable with those who are working for them and be confident in the company's growth and future.
Software Capabilities
A surprising number of companies today are still relying on spreadsheets which are not scalable or on legacy software, an outdated method of technology that no longer has the support or updates current programs have. Unfortunately, this means that companies continue to run their businesses on non-scalable solutions and obsolete technology.
The fix would be to replace complex and critical spreadsheet and update your legacy software, which helps you leverage current technology capabilities, such as cloud-hosted business management systems and analytics software. While change can be uncomfortable for businesses, leaning into newer and updated software can help remove many pain points and help you scale up quickly.

Marketing Initiatives
Developing an effective marketing strategy is key to business growth, but it's often easier said than done. For example, do you have a funnel prepared to attract new relationships with potential clients and the tools in place to position yourself favorably within the market amid increased competitive pressures?
Create clear goals around your marketing plans, what you want to achieve, and how you intend to measure it. Hire a dedicated marketing team to take the lead on this process and ensure your business remains visible and relevant in the market.
Communication Gaps
Poor organizational communication is bad news, from decreased employee motivation and production to increased mistakes. Many businesses struggle with communication breakdowns between departments and teams, causing relationships to erode and miscommunication. To scale your business, everyone needs to be on the same wavelength.
Between written communication to interpersonal direct message channel etiquette, business owners cannot overlook internal and external communication. Invest in tools that enable real-time collaboration and communication between stakeholders to fix this issue. Your business can even go above the off-the-shelf solution and create a custom app to assist with internal communications to help facilitate better conversations and decision-making for more efficient business operations.

Flagging Finances
Running a business is expensive, and many business owners often struggle to make ends meet. The trouble with finances can be a contributing factor that can hold you back from business growth. To prevent this issue, you must regularly review your financials and develop a thorough understanding of how money is being spent and flowing through the business.
Take a proactive step to understand your business' current financial standing. Identify areas of improvement and prepare for future scaling efforts well in advance. This includes staying up-to-date on new technologies or software tools that can help drive efficiencies within the business or save costs in the long run. Company software can also be built to better manage and monitor financials.
Start Scaling Your Business Today With FHG
After you have put effort into creating a thriving business, don't continue to be the reason that it can't continue to grow and scale. Instead, identify any business challenges and address them immediately to ensure your business succeeds. With the right plans in place, you can be sure that your business is set up for success and sustained growth.
Building a successful business doesn't come without its challenges, but understanding these common roadblocks allows your business to grow, thrive, and scale with ease.
FHG offers a long list of custom software solutions for your unique needs. With our US-based software developers with over 20-30 years of individual expertise, there isn't a project we can't do. So don't just settle for an off-the-shelf solution or a fad that will have you looking for new programs in a year or two. Instead, reach out to our team at FHG and let us build you something that will grow, scale, and fit your business.
Julie Simpson
Technology Enthusiast
Julie Simpson is a freelance writer, SEO consultant and technology enthusiast from Lucedale, Mississippi. When not writing articles and updating websites, she can be found working on her 7-acre farm with her husband, daughters, and assortment of plants, chickens, dogs, cats, and sheep.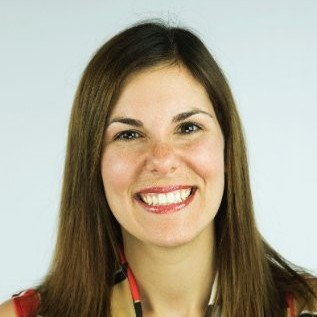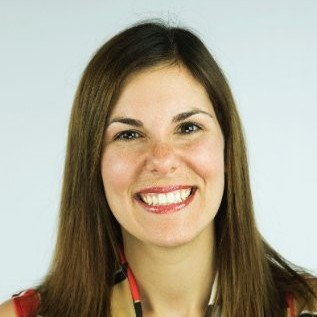 Julie Simpson
Technology Enthusiast
Julie Simpson is a freelance writer. SEO consultant and technology enthusiast from Lucedale, Mississippi. When not writing articles and updating websites, she can be found working on her 7-acre farm with her husband, daughters, and assortment of plants, chickens, dogs, cats, and sheep.