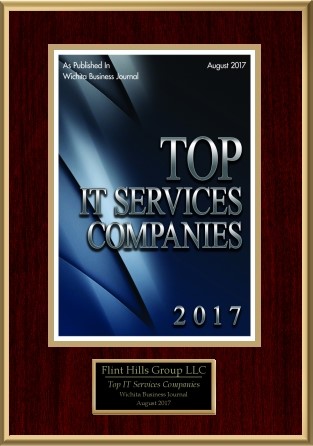 Flint Hills Group 1st Year of Success
November 2017 marked one year since Flint Hills Group LLC incorporated. 1 year birthdays are always exciting and the FHG inaugural year was no exception. Even though we have one year in operation, the company is made up of 35 highly experienced US-based engineers spanning multiple skills sets to make up a high-caliber software engineering company.
In February of 2017, Founder and CEO of Flint Hills Group (FHG) Dave Cunningham presented his company to a large crowd at One Million Cups in Wichita. It's amazing to see this video now and know what has happened with FHG just 10 months later. Click on the link to view Dave's presentation.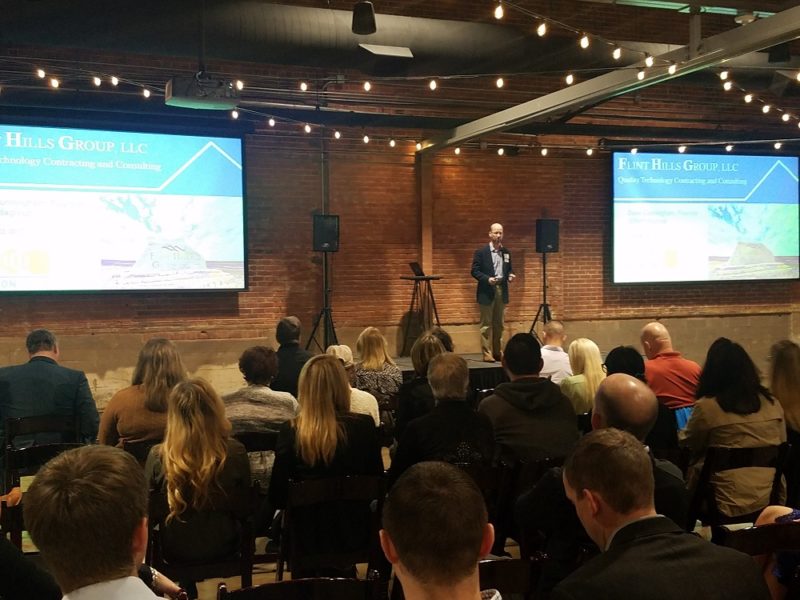 Skill Sets
Flint Hills Group is made up of Project and Product Managers, Architects, Software Testers, Technical Publication Writers, Graphic Designers, Cloud Hosting and Migration Experts, Usability Architects and team of Software Developers spanning Embedded Firmware, Database, Graphic User Interface, Mobile Apps and Scripting Languages. This represents a full Engineering Team that can be staffed to meet any company's needs. The majority of the team is located in Wichita, Kansas which is a low cost of living region. This allows us a competitive advantage in working projects in high cost regions of the US. Flint Hills Group has custom software development talent in other cities as well spanning Irvine CA, Portland OR,  Denver CO, Dallas TX, Austin TX, Des Moines IA and Kansas City KS. This allows FHG to work directly with customers in these areas.
Projects and Customers
Flint Hills Group has taken on 15 projects successfully during it's first year. These projects represent 12 customers in 4 cities spanning Kansas, Colorado and California.  These ranged from industrial projects with embedded firmware, Internet of Things projects that monitor manufacturing equipment, oil and gas software, ERP systems, mobile apps, cloud hosted software solutions and artificial intelligence that processes videos of human interaction.
Our customers tell us working with Flint Hills Group is unlike anything they have experienced before. We collaborate closely with customers on a weekly basis. They see their customer software solutions being built as they work with us which allows them to influence the design more and build better solutions for their business and customers. Flint Hills Group uses innovative software development processes and highly experienced engineers to work extremely fast on your projects in comparison to other software companies or overseas options. Most customers are working on phase 2 and phase 3 projects after their initial experience.
Award Winning Success
Flint Hills Group was recognized with an Innovation and Enterprise Award for Startups by the Wichita Business Journal in October, 2017. The Journal interviewed multiple Flint Hills Group customers to learn about their experience. Customers shared the value Flint Hills Group provided to their business and customers. The collaboration and partnership they experienced was unlike anything they had seen before.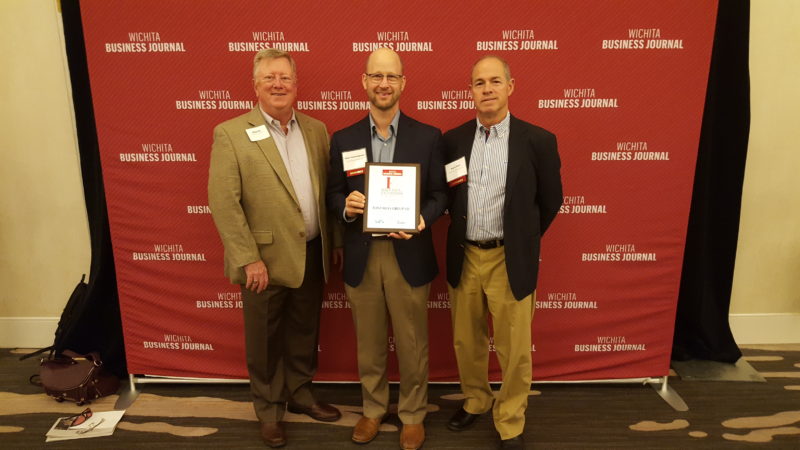 Try Us Out!
The only way to fully appreciate what Flint Hills Group can do for you is to contact us for a free consultation. We can provide customer references on the great projects we have completed so far. We think you will clearly see that Flint Hills Group is unlike any other software company you will find in the US. We work with closely with you to Unite Your Vision with Software.
Dave Cunningham
Founder and CEO
A seasoned technical leader with over 30 years software engineering experience, Dave is a passionate collaborator who brings teams together for success.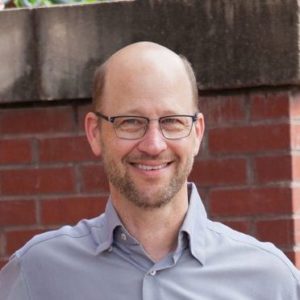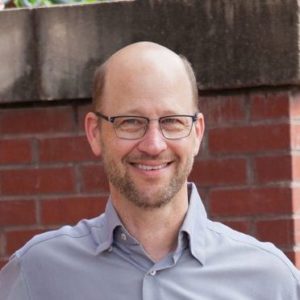 Dave Cunningham
Founder and CEO
A seasoned technical leader with over 30 years software engineering experience, Dave is a passionate collaborator who brings teams together for success.