Lessons Learned From Becoming A Customer
For more than thirty years, I've worked for Fortune 500 customers building software systems. Since 2016, I've had the privilege of serving as the CEO of Flint Hills Group (FHG), where I've been at the helm, steering FHG's efforts in developing software solutions for startups and enterprises of varying sizes. Our mission at FHG has always been to deeply understand our customers' problems and challenges and provide innovative, cost-effective solutions.
This year we held a company-wide contest to generate ideas for a software we could build internally. We had our own aspirations of developing a proprietary software solution while retaining intellectual property rights. The software industry can be highly profitable if approached correctly, with the right marketing and execution strategies in place. To determine the best idea, we utilized a 10-point scoring system, which led us to the highest-rated concept: a whiskey inventory tool. We noticed that while there were wine apps catering to complex inventory tracking, none existed for whiskey enthusiasts. Whiskey collectors, known for their dedication, would appreciate a free app that could save them time and provide deeper insights into their collections. Inspired by the concept of wine collection tracking, we envisioned a whiskey app and decided on the name "Whiskey Shelf."

In this venture, I took on multiple roles, acting as the Customer, Subject Matter Expert (SME), Project Manager, Solution Architect, Tester, and Operations leader. Our solution encompassed an iOS and Android app, a Whiskey Shelf website, and a cloud-hosted database/dashboard. Remarkably, we managed to transition from concept to release in just 4.5 months, a remarkably rapid pace in the software world.
This journey taught me valuable lessons about what it means to be a customer in this dynamic landscape. One fundamental challenge that customers face is the need to clearly articulate their problems and desires. Often, while running a business, it's challenging to take a step back and precisely define what you need from a software solution. This task can be akin to that of an IT Business Analyst, and not all customers possess this specialized skill set.

Furthermore, there's the ever-present issue of budget constraints. Building custom software can be a costly endeavor, and most customers don't have unlimited funds at their disposal. Many envision the perfect, comprehensive solution, but such dreams can be both expensive and time-consuming to bring to fruition. Thus, taking the first step towards creating a simple, functional solution becomes crucial.
Reflecting on this experience, several valuable lessons emerged:
Building requirements while managing a company is a demanding task, even for someone with years of business analysis and software expertise.
Effectively conveying the goals and design of a solution to a team requires ample examples, stories, and visual aids. Simplicity in communication is key.
Customers may not always have a clear vision of what they want. Simplifying ideas, when possible, is beneficial in terms of cost, quality, and schedule.
Innovation often lies in simplicity. Features that seem simple can be perceived as ingenious by users like the ability to scan thousands of whiskey bottle UPCs for quick entry of bottles.
A polished and appealing user interface instills trust and quality in the minds of customers.
Leveraging past experience in software development can mitigate risks and accelerate project timelines. Flint Hills Group has built over 70 different software solutions. This makes us highly experienced in knowing what works well and what doesn't work so well.
Marketing and sales are distinct challenges, and technical experts may not be the best-equipped individuals for these roles.
Being on the customer side of software development has given me a profound appreciation for the pressures and challenges that customers face. At Flint Hills Group, we deeply empathize with our clients, working closely with them to achieve shared success. When evaluating software options, it's essential to consider who will prioritize your needs above all else, and our track record shows that Flint Hills Group consistently places our customers' success at the forefront of our mission.
Dave Cunningham
Founder and CEO
A seasoned technical leader with over 30 years software engineering experience, Dave is a passionate collaborator who brings teams together for success.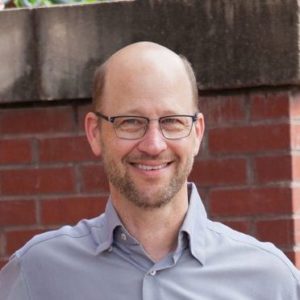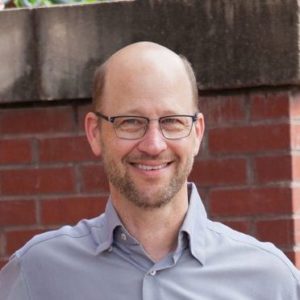 Dave Cunningham
Founder and CEO
A seasoned technical leader with over 30 years software engineering experience, Dave is a passionate collaborator who brings teams together for success.