Tech Leadership on the Plains
If you ask the average American where the tech industry calls home, most think of California. Even more probably think of the specific area from San Jose to San Francisco called Silicon Valley. What most Americans don't realize is that the tech industry is surging across the US. Growth has been noted moving at a particularly fast pace right in the middle of the country.
For decades, the east and west coasts have been hotbeds for technology. This boom has driven property values and the cost of living through the roof in many of these areas. The average salary for a software engineer in California is close to $120,000. However, those workers will pay outrageous amounts for a tiny apartment and barely be able to make ends meet. The demand for tech talent in these areas has increased each year as companies outbid each other for top talent.
Seeking Tech Talent Overseas
US companies have also sought out cheaper and more plentiful tech centers such as India, Russia and South America. Most companies who pursued these options 10-15 years ago have pulled many of their resources back to the US after dealing with cultural differences, time zone changes and language barriers. The hourly rates for overseas developers may be appealing but it's the total cost of ownership and time to market that win. It's hard to beat talented US resources working in US time zones to tackle large projects. Overall, it is faster and cheaper.
US Technology Councils


A solution that US regions have leveraged to strengthen their technology industries are technology councils. These are often non-profit trade associations that represent cities, regions or states growing technology with companies working together. Technology councils have existed in Washington State, New York, Austin and Colorado for many years. We see the results of their efforts with the growth of tech in these areas. The number one issue most technology councils focus on is bringing more tech talent to their areas. It doesn't matter if you are in Seattle, San Francisco, Denver, New York, Boston or dozens of smaller tech cities across the US, tech talent is needed to survive and compete.
Kansas is the center of the US – far from Silicon Valley or the Boston Tech corridor. Most people outside the Midwest think of tornadoes, aviation, wheat crops and even cowboys when thinking about Kansas. Data from The Center for Economic Business Development Research at Wichita State University (CEBDR) reflect that Kansas happens to be a high-tech state with 1,193 companies that identify as tech sector companies. The largest cities in Kansas are Kansas City and Wichita but over 40% of Kansas tech companies reside outside these two cities, reflecting the broad tech focus across the state. These companies in turn employ 36,981 employees in an industry that is growing quickly as companies recognize the great value of growing tech in Kansas.
The Kansas Solution


A new organization in Kansas is making the tech industry their primary focus – FlagshipKansas.Tech. Their name is also their web address. This new non-profit trade association is organizing and growing the technology industry in Kansas by focusing on raising awareness of tech, growing the tech workforce and cultivating technology education. Kansas is experiencing healthy growth in software jobs that rival most Midwest states. These jobs pay 54% more on average than other job sectors in Kansas. In total, the Kansas tech industry is driving over 7 billion dollars in revenue. Some have been calling Kansas the Silicon Prairie.
Software.org found that software tech jobs have grown approximately 14% across the nation since 2014. It will be surprising to many that Kansas has led the nation in software jobs with a growth rate of 37% over the same period. Companies have figured out that Kansas is a great place to grow technology and the statistics support this.
There are many reasons why this is happening. Kansans have an amazing work ethic with very low turnover rates compared to other areas of the nation. There is a much lower cost of living which allows for lower tech pay but a high quality of lifestyle for tech workers living in Kansas. Being in the central time zone makes it easy to work for any US company. Kansans have a neutral accent which makes it very easy to understand engineers on voice or video calls. Kansas universities are high caliber institutions producing great engineers, software developers and technology experts.
Silicon Prairie Tech Industry Leadership
Flint Hills Group is part of the success story for Kansas growing tech jobs to build custom software and is a charter member of FlagshipKansas.Tech along with serving on the board of directors. Check out Flint Hills Group for your custom database and cloud solutions, mobile apps or artificial intelligence.
Dave Cunningham
Founder and CEO
A seasoned technical leader with over 30 years software engineering experience, Dave is a passionate collaborator who brings teams together for success.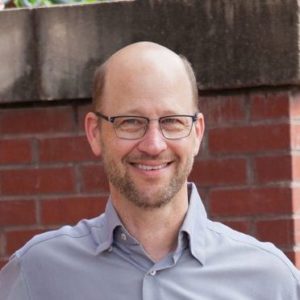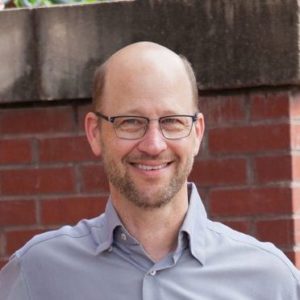 Dave Cunningham
Founder and CEO
A seasoned technical leader with over 30 years software engineering experience, Dave is a passionate collaborator who brings teams together for success.