The Importance Of UI/UX In Software Development
User interface (UI) design and user experience (UX) play important roles in the success of your application. Most of the time these two components operate alongside each other, but both can be quite different when broken down. UX design essentially refers to the overall experience of a software or application, while UI design is all about how the product interfaces look and function. UX design focuses on solving the user's problems and UI adds intuitive, aesthetically-pleasing interfaces.
It's crucial to understand that UI/UX design is just as important as software design. Often times software developers are not trained in UI/UX best practices and trends, so it's important to seek the advice of a specialist. UI/UX designers bring a completely different eye to the visual and logical aspects of your application. Your users develop their initial opinion based on their first experience using your software. Just like great software design can save you money in the long run, great UI/UX design can save you money as well. A pleasing visual aesthetic and simple user experience could mean all the difference as to whether or not your application finds market success.
Ease Of Use
Simple user experiences help achieve a pleasant flow through your application with things like registration flows, credential changes, and user information updates. It's important to ensure that the user interface of your software isn't too complex. Any difficulty in the experience pushes users towards not being satisfied with your product. The importance of simple interfaces cannot be stressed enough. Users who get confused or frustrated with overly complex software are likely to make mistakes, get frustrated or simply refuse to use the solution. Be sure to keep minimal layouts in order to avoid a busy environment for your user. It's important to note that you are considering the ease of use for the intended user specifically. Meaning you are fitting the UI/UX to the expertise of your target audience. A more technical/professional user with knowledge of the subject may find a more technical UI easier to use than the individuals who will actually be using the app. When applications are easy to understand at the outset, user frustration is kept to a minimum.
Aesthetic
Keeping a consistent and simple design aesthetic throughout your application is crucial. Unity among the pages of your application encourages a pleasant experience for your users. Generally speaking, less is more. Simplicity is best when it comes to building an seamless user experience. Visual designs should provide consistent typography, fonts, simple color palettes, minimal layouts, images, and other elements which in turn provide cohesion among all aspects of your design. Consider referencing specifications such as Google's Material Design or Apple's Design Guidelines to grasp the idea of a unified design aesthetic. In fact, many of Flint Hills Group's applications use the Material Design specifications to create a cohesive experience. Additionally, we provide UI/UX experts with a track record of visually pleasing and intuitive user experiences.

Intuitive Interfaces
Having a sensible interface is also crucial when it comes to the simplicity of your software. Users want to experience the best technology without having to spend too much of their time and brain power learning how to use it. Ideally, the interface that you provide for your user to navigate should be self-guiding and intuitive. The flow within the application should not need much guidance or training for the user to operate the application effectively. Focusing too much on arbitrary design aspects over basic functionality can result in a loss to your user base. With simple functionality, you can be sure to hold your user's attention and satisfaction in the long run. The quicker your user can interact with your application and find it easy to operate, the chances of them being satisfied and coming back increases exponentially.
Let Us Help
We specialize in building world-class UI/UX design crafted around the needs of your business. Our hand-picked, US-based software developers can give your business what it needs to thrive in a dynamic technology climate. We build applications that keep users coming back. Browse what Flint Hills Group can provide for your business.
When you choose Flint Hills Group, you choose a dedicated team of experienced US individuals whose focus is delivering a high quality and reliable product. We are committed to using modern methods and technology so that your business can thrive.
We can provide you with outsourced developers or an entire software team with a project manager. Be sure to read our reviews on Clutch, an independent platform for rating agencies. You can then review our process, and request an estimate for your project.
Chris Gonzalez
Development Enthusiast
Chris is currently a Computer Science student at Western Governors University. He enjoys all aspects of software engineering and web development.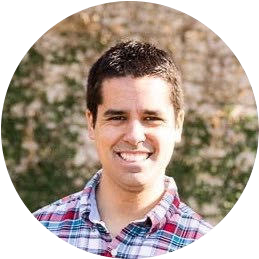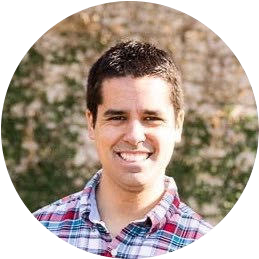 Chris Gonzalez
Development Enthusiast
Chris is a currently a Computer Science student at Western Governors University. He enjoys all aspects of software engineering and web development.