8 Things Your Mobile App Needs To Be Successful
Building a new app for your business?
Don't cut corners.
With so much competition in the digital space, you cannot afford to put out a sub-par product. Unfortunately, it doesn't take much for a user to abandon your app. From a glitchy screen to poor UX/UI, you must not give your user a reason to navigate away from your product. Statistically, 9,999 out of 10,000 apps will fail for various reasons, and you want to ensure that your app is in the .05% of successful products, not the bottom.
While there isn't a single way to produce the best mobile app today, there are some key features and techniques to follow to get you moving in the right direction. While you can throw all the money in the world and the best developers on the project, if you don't spend extra time on some of these features, you might find your app is a part of the 9,999.
Below are the eight steps you should consider to produce a successful app. While this isn't an exhaustive list, our top eight picks can significantly impact your next mobile app.
Responsive Design
UI/UX
Security & Privacy Features
Speed
Push Notifications
Useful Content
Usability
Solves a problem

A Responsive Design
You might have heard about responsive design before, but what does that mean for your app? In layperson's terms, creating a responsive design means that the design and layout of your interface will automatically adjust to accommodate different screen sizes and operating systems. Have you ever jumped from a website to an app, and the experience isn't seamless? Then it's most likely not optimized with responsive design.
Building your app with responsive design ensures that your users have a consistent experience regardless of what device they use to access your mobile app.
UI/UX
Your app must have both an exceptional user interface (UI) and a well-thought-out user experience (UX). The UI of your app should tie together visually and provide an intuitive and easy-to-navigate platform. Your UX design should give the users a more accessible app to engage with by providing seamless navigation, efficient onboarding, and simple transactions.
Security & Privacy Features
Your user doesn't want their personal data to be misused or spread about. Building trust with your user is paramount to your mobile app's success. With the rise of app data breaches, customers are becoming more aware of what they're signing up for and how their personal information is being used.
Build customer trust by incorporating a range of security measures, including encryption, two-factor authentication, and secure firewalls. These additional security features protect users from malicious third-party threats such as hacking attempts or identity theft.
Speed
We are in a fast-paced, need-it-now type of society, and a slow app? It just won't cut it.
What happens if your app consistently takes a long time to open for a user? If you guessed "the user will bounce," you guessed correctly. The ideal loading time for a mobile app is about two seconds. However, the conversion rate will decline every second after the first two, and you will likely start to lose your audience.
Your mobile app must be able to quickly open, load, and process data without lagging or crashing. To achieve this, focus development time on reducing latency and optimizing images to improve speed user experience.

Push Notifications
Push notifications are a powerful way to keep your users engaged with your mobile app. They are sent out to alert users when something new is available on the mobile app, such as new content, offers, or updates. A well-crafted push notification strategy encourages people to return to your mobile app more often, increasing user engagement and boosting sales.
However, you must walk the fine line with how often you send out your notifications. Too many messages will come off as pushy and sometimes too sales-forward. You don't want to scare away your user, but provide them with enough reminders to keep your app top of the funnel.
Useful Content
Only provide valuable and accurate content. Building out an on-brand, fast and beautiful app will fall flat if it has misspelled words and boring content. So instead, create helpful content for your users that will provide them value.
This content is more than just what is visible on the app itself; it can also be additional pieces to connect with users, such as tutorials, videos, or other information that can help educate users about how best to use the mobile app and what to expect.
Usability
What is the point of your app? Is it an e-commerce app? Is there money exchanging hands? Or, is the app self-help with encouraging messages and self-help information to help get your life back on track? How your audience uses your app and how it is built from a usability standpoint will make or break your product.
To do this, you need to ensure that the second users navigate your app, they can quickly and easily understand how to interact with the mobile application. There should be a simple use case, and the ability to navigate through menus or complete transactions is a sinch.
Solves a problem
Last–but not least, your mobile app must have a purpose that solves an existing problem for its users. In other words, it needs to offer something unique that makes their lives easier or more enjoyable.
This could be in the form of mobile payment solutions, a mobile store locator, or even an app that helps you stay organized and on top of tasks. Whatever your edge is, make sure your mobile app offers value to its users so they don't hesitate to download and use it.
Call Flint Hills Group For Your Next Custom Mobile App
If you need help with a current app or have a plan and want to execute it today–reach out to Flint Hills Group. As a USA-based agency, we specialize in custom mobile app development that will add value to your business and customers.
FHG offers a long list of custom software solutions for your unique needs. With our US-based software developers with over 20-30 years of individual expertise, there isn't a project we can't do. So don't just settle for an off-the-shelf solution or a fad that will have you looking for new apps in a year or two. Instead, reach out to our team at FHG and let us build you something that will be successful and not one of the 9,999!
Julie Simpson
Technology Enthusiast
Julie Simpson is a freelance writer, SEO consultant and technology enthusiast from Lucedale, Mississippi. When not writing articles and updating websites, she can be found working on her 7-acre farm with her husband, daughters, and assortment of plants, chickens, dogs, cats, and sheep.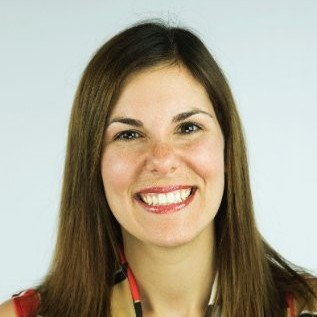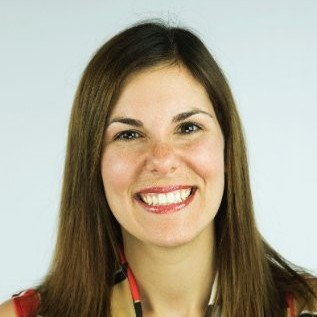 Julie Simpson
Technology Enthusiast
Julie Simpson is a freelance writer. SEO consultant and technology enthusiast from Lucedale, Mississippi. When not writing articles and updating websites, she can be found working on her 7-acre farm with her husband, daughters, and assortment of plants, chickens, dogs, cats, and sheep.