When & When Not To Hire A Software Development Agency
When your business begins to transition to where it may need a new app or a custom-made solution, you may find yourself at a crossroads. Do you need a software development company, or can you skate by without one? Will a software development agency provide your business with the tools it needs to get to the next level, or are these solutions overpriced and overrated?
While you may be able to pick an off-the-shelf solution for your business, you might want to consider that a software development agency might be a better fit for your business. If you're still on the fence about hiring an agency or not, here are some ideas to think about.
When You Will Need a Software Development Agency
If you don't want to go it alone and are ready to take your business to the next level with your software, here are some of the reasons why you should hire a software agency:

Instant Team
When you hire an agency, you get a ready-built team. Building great software to your exact specifications is complex, and unless you have an in-house team ready to take on the job – it may be easier to have the professionals come in and help. Building a piece of software takes front-end engineers, back-end engineers, mobile app engineers, UI/UX designers, software testers and project managers to oversee the process. If you're not equipped with these employees in-house, it may benefit your business to look at different solutions by hiring a software development team that comes to the table with every asset you need to get the job done.
Scalable Process
If you work with a reputable development firm, it should never be a problem if you begin building a custom solution and need to scale the project. An experienced software development company should have the capacity to help you scale and meet the need with additional team members or an adjusted schedule.
Experienced Team
If your company has very little knowledge about software and computing, hiring a software company is the right choice. Even off-the-shelf solutions require maintenance and upkeep, and if you lack any technical skills – even those programs can be challenging. Hiring a software company to create your programs will take the majority of work out of your hands and entrust it into the hands of a skilled team who has experience with these types of projects.
Companies are often tempted to chase lower cost overseas software developers to build their solutions. This option may work but it comes with a great deal of risk. Make yourself fully aware of these risks and educate your leadership before making these decisions.

Perfect for Small Projects
Sometimes, you need help with short-term projects, a one-time software development solution or even a partial software development hours ongoing. Hiring an agency is an excellent way to offload these projects to skilled software developers and keep your team focused on other projects. If you only have limited resources and infrastructure within your company to accommodate specific tasks, hiring a team to accomplish these will keep your team razor-focused and save you the overhead costs of hiring more employees.
When You Won't Need a Software Development Agency
If the thought of hiring a software company is overwhelming, or you just don't think you need it – then you could be right. Here are some reasons why you may not want to hire a software development agency.
Only Need A Temporary Solution
If the piece of software you need to be created is to fill a temporary gap in your business, a cheaper off-the-shelf software product might be a better alternative. Custom solutions built by software agencies are designed to develop, scale, and adapt to your business. On the other hand, if you only need your new product for a single feature – it may be best to look at a more simple preexisting solution.

The Software Already Exists
There are many off-the-shelf tools available that you can buy and customize to do all sorts of things. There are even solutions with built-in applications you can brand however you wish, so they look custom. If you want to skip the time and cost, you can see if someone has already developed a solution to your problem.
Cost
From a simple app build to various programs across multiple platforms, the cost and scope of your software development build could quickly blow your budget. With so many factors to be considered, custom-built applications are never the same – which creates a great fluctuation in price. Be careful with your budget when you go the custom route, as it could quickly hike up.
How Do You Choose?
Businesses have been using off-the-shelf solutions for years because the initial cost is lower, and the launch times are quick. However, custom software solutions offer additional benefits and opportunities for growth that off-the-shelf products do not have. A custom solution allows businesses to create customized, intuitive apps and programs that will work more efficiently within their operational needs. These custom solutions could even increase their profit.
While off-the-shelf solutions may look like the better option at first glance, if you're looking for longevity in your program and want to stay competitive while continuing to grow your business, you may want to consider the additional benefits custom software solutions can bring to the table. While there are certainly pros and cons of choosing each path, a software development agency will be with you every step of the way and make sure your program works for you and your business.
Work With Flint Hills Group For Your Custom Software Solution
From design, to development, to launch, Flint Hills Group is your go-to for custom software to will enhance your business operations. With dozens of projects worked on in-house, from machine learning and AI applications to custom mobile apps, we can create an effective solution for your business.
With our 100% US-based software developers with 20-30 years of individual expertise – we offer custom software solutions for your unique needs. Don't settle for an off-the-shelf solution for your business, and consider how FHG can build you something that will grow, scale, and fit your business.
​​
Julie Simpson
Technology Enthusiast
Julie Simpson is a freelance writer, SEO consultant and technology enthusiast from Lucedale, Mississippi. When not writing articles and updating websites, she can be found working on her 7-acre farm with her husband, daughters, and assortment of plants, chickens, dogs, cats, and sheep.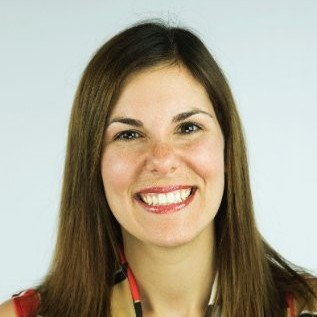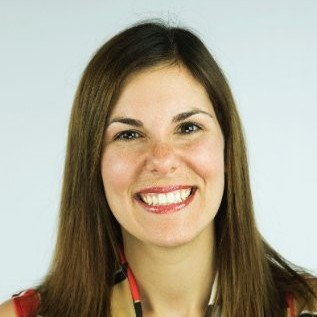 Julie Simpson
Technology Enthusiast
Julie Simpson is a freelance writer. SEO consultant and technology enthusiast from Lucedale, Mississippi. When not writing articles and updating websites, she can be found working on her 7-acre farm with her husband, daughters, and assortment of plants, chickens, dogs, cats, and sheep.